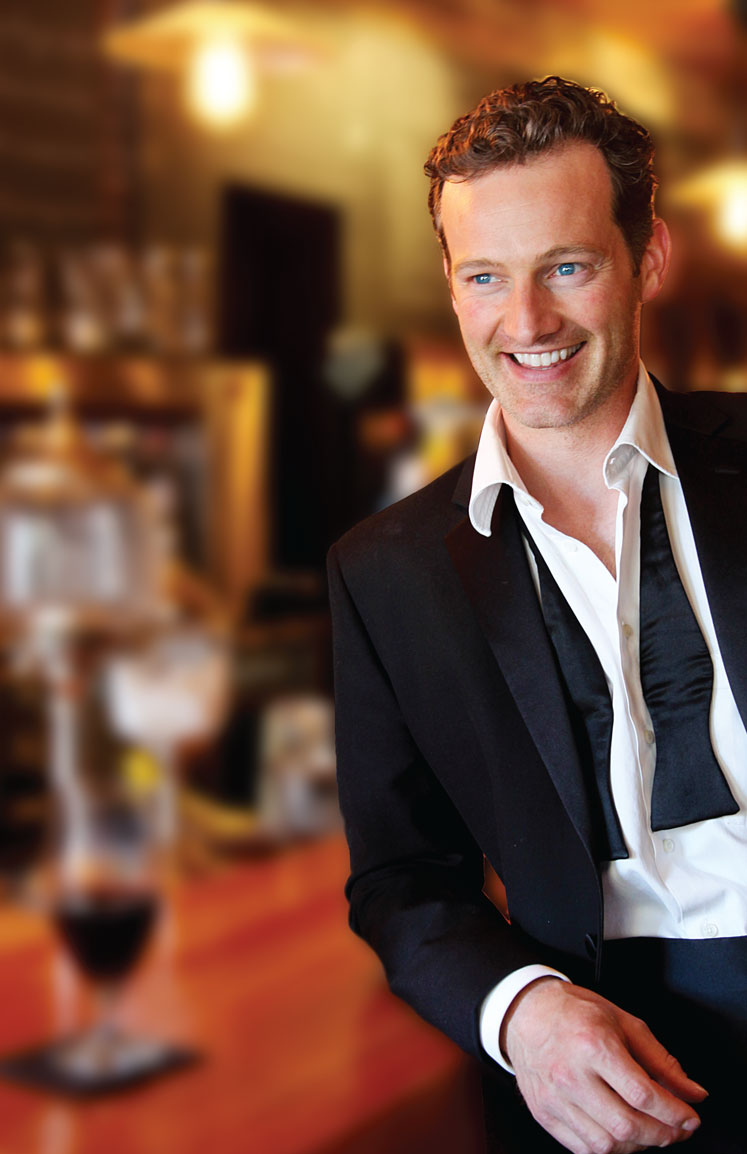 Singer Ken Lavigne has charmed his way into the hearts of concert goers across North America with his exciting blend of classical tenor sound and modern style. Joined by a four-piece ensemble, Lavigne takes his audience on a riveting and enchanting journey, retelling his personal campaign to sing at Carnegie Hall with the New York Pops. Told with spectacular songs and entertaining and hilarious stories, Lavigne embodies the spirit of the underdog – audacity, tenacity and ultimately… triumph.
Audience Favourites include: O Sole mio, Funiculi Funicula; Nessun Dorma, Be my love, Loch Lomond, Danny Boy; Hallelujah, Bring him home, Because we believe and more.
Ken Lavigne is a singer, composer, communicator and consummate entertainer. Recognized early for the outstanding timbre of his lyric tenor voice as well as the ease and agility with which he sings, Ken's career has taken many directions that include his current touring show, The Road to Carnegie Hall.
In 2004, Ken was a founding member of The Canadian Tenors and in 2006, he co-founded the successful tenor trio, ROMANZA, which toured throughout Canada and the United States presenting hundreds of concerts. In 2007, Lavigne shifted his focus to independently producing solo performances and CD recordings that include On the Street Where You Live, Believe, O Night Divine, Keep Holding On and Showtime. Ken releases a new Christmas CD in October 2014 entitiled Comfort & Joy.
Ken woke up on New Year's Day 2008 and decided he wanted to follow his dream of performing at the prestigious Carnegie Hall. He made his New York Debut twelve months later on January 22, 2009, accompanied by the New York Pops Orchestra. This achievement was a dream come true for Ken and after having received three standing ovations for his performance in New York, the debut has led to further engagements across North America, including exclusive engagements with famed LA producer David Foster.
Ken Lavigne has a long and impressive list of solo concerts and engagements with symphony performances presenting popular songs and traditional tenor arias. With his voice, his presence and his interpretive strengths, Lavigne had the option of taking the traditional route to a career in opera. Following his 1998 debut in Massenet's Werther, major roles followed in Nabuko, La Traviata, Cenerentolla, The Barber of Seville and Tosca with Pacific Opera Victoria, the Portland Opera and the Burnaby Lyric Opera. In Summer of 2012, Ken performed in Chemainus Theatre's musical production of Joseph in the role of Pharaoh. Each Christmas, Lavigne performs with the Pacific Maritime Forces Naden Band.
Since his Carnegie Hall Debut, Mr. Lavigne has regularly performed with multi-Grammy winner David Foster and has had the honour of performing for his Majesty Prince Charles last fall. All the while he continues to earn accolades with symphonies and orchestras internationally.