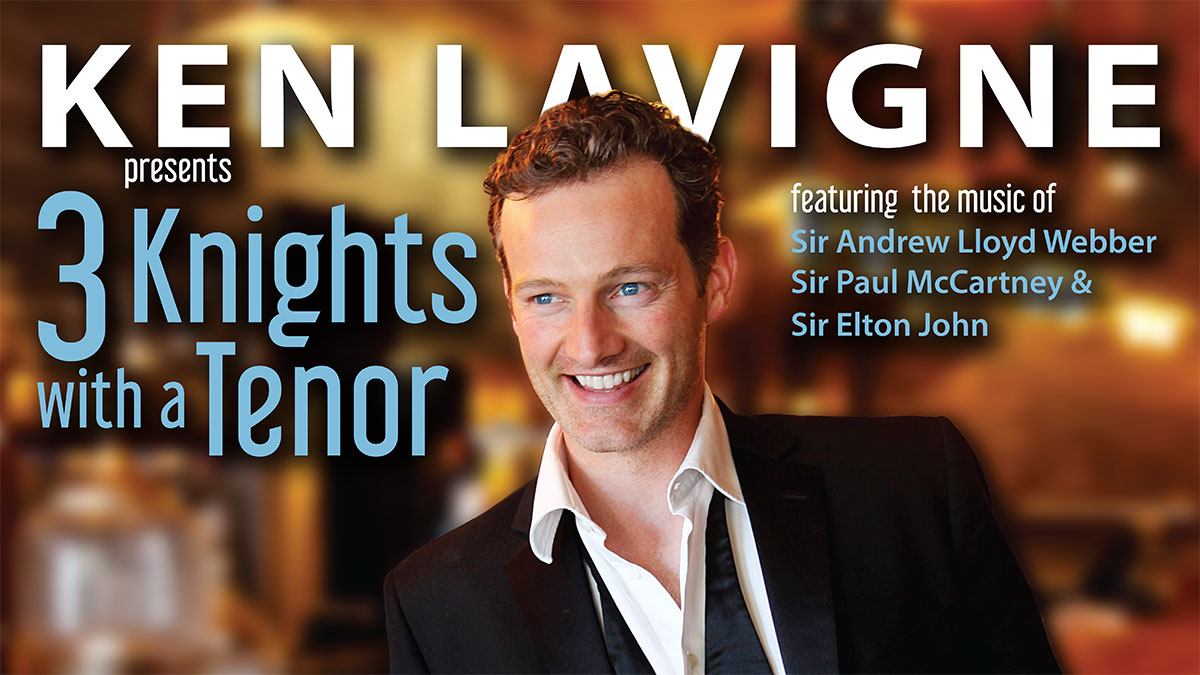 3 Knight with a Tenor
Ken Lavigne has stolen hearts of concert goers across North America with his captivating blend of classical tenor sound and contemporary style. He takes his audience on riveting and exciting adventures with spectacular songs and hilarious stories from his personal experiences. 3 Knights with a Tenor, an admittedly cheeky title, features the music of Sir Andrew Lloyd Webber, Sir Paul McCartney, and Sir Elton John.
"Outstanding." – The Globe and Mail
Come and join Ken for the (K)night while he Sir-ves up some sterling British ballads to duel for your heart.